In-Flight Fine Dining
At OneAir Jet, we take pride in offering our clients the very best in gourmet in-flight catering. Should you request it, prior to every flight a customized in-flight catering menu will be sent to you via e-mail allowing you to customize your in-flight dining experience with whatever foods or beverages you would like to have on board. We encourage you to contact us should you have any special requests for dining options. Our customized preparations of unique cuisines are prepared to meet the desires of distinctive palates allowing us to accommodate your diverse needs no matter what you request.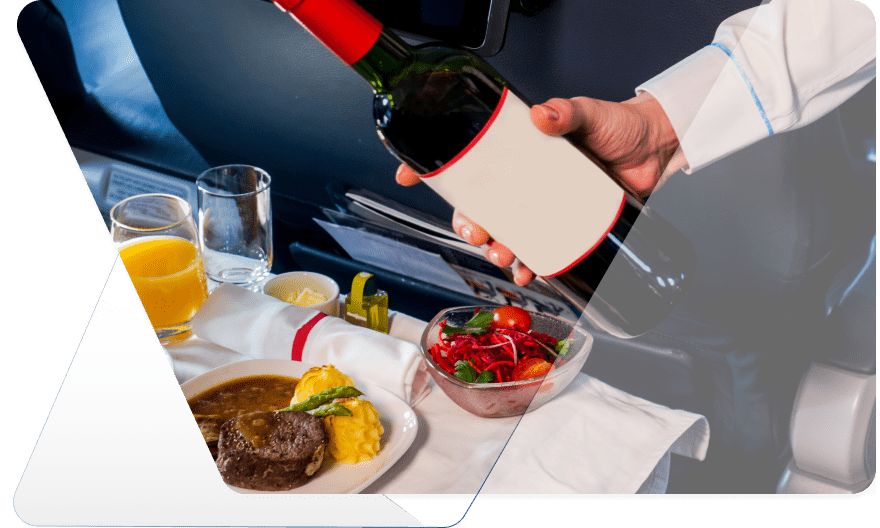 When booking your flight please be sure to specify the following:
Meal requests and preferences – continental or hot breakfast; delicious boxed lunch or fine lunch; fine dinners or salads; snack trays, appetizers, or desserts; fine wines, champagnes, or premium liquor.
The food service facilities you would like your aircraft to be equipped with – a refreshment center with snacks and beverages; a full kitchen with a microwave or warming oven.
Dietary restrictions and allergies.